BREAKFAST
8AM-2PM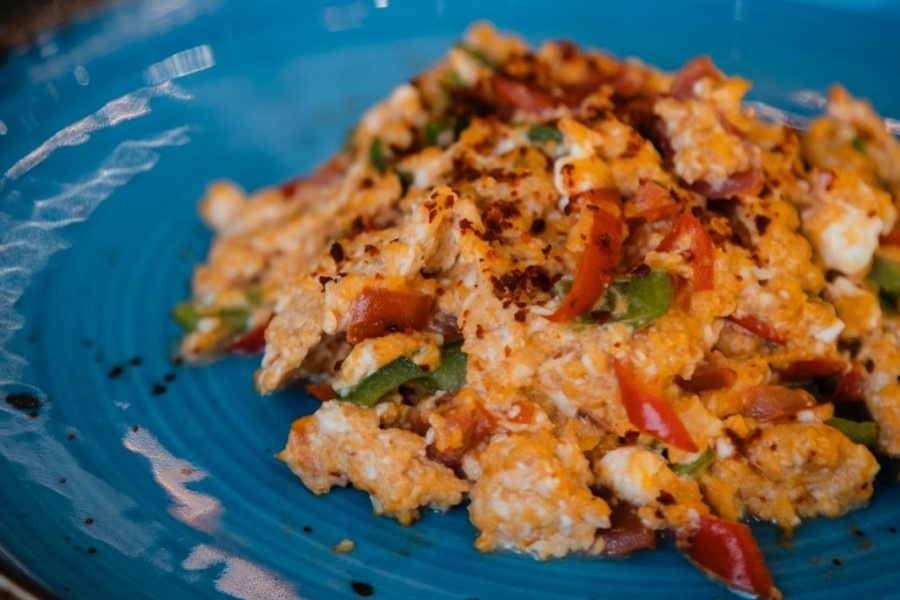 STRAPATSADA
Traditional scrambled eggs with feta cheese, cherry tomatoes, green peppers & chilli flakes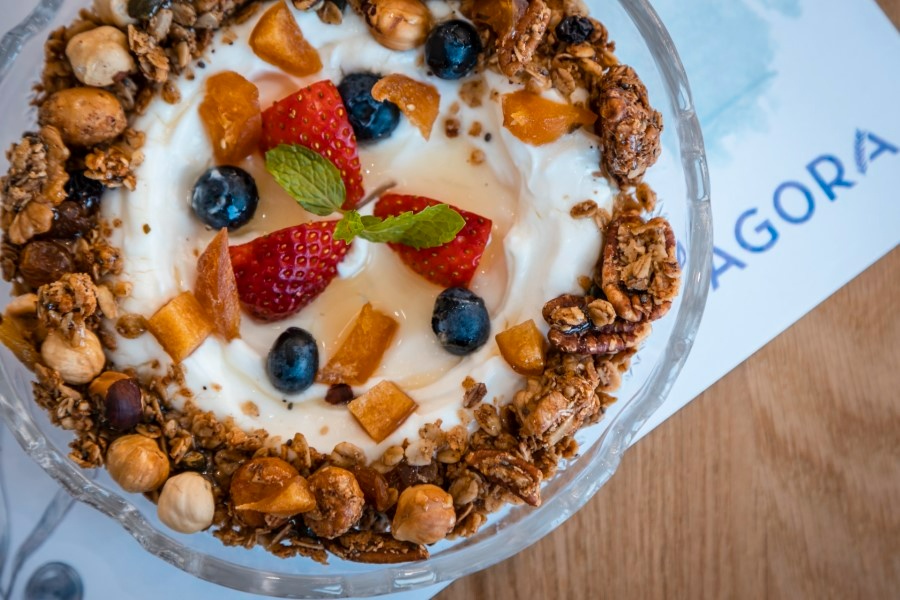 AGORA GRANOLA GREEK YOGURT
Homemade and healthy!
Served with seasonal berries & honey on the side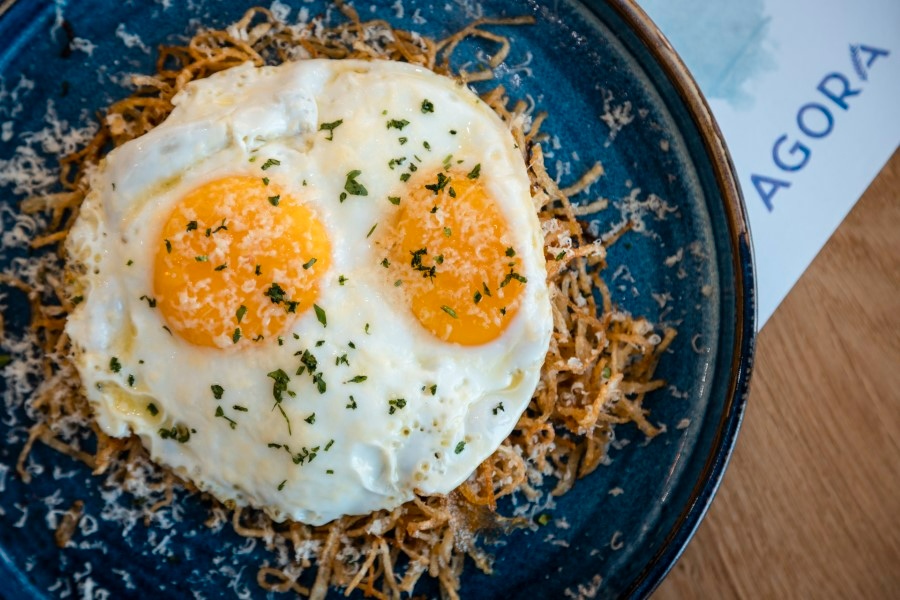 FRIED EGGS WITH KASSERI SHAVINGS
Kids favourite combining fried potato sticks & fried eggs.
Best served medium to runny!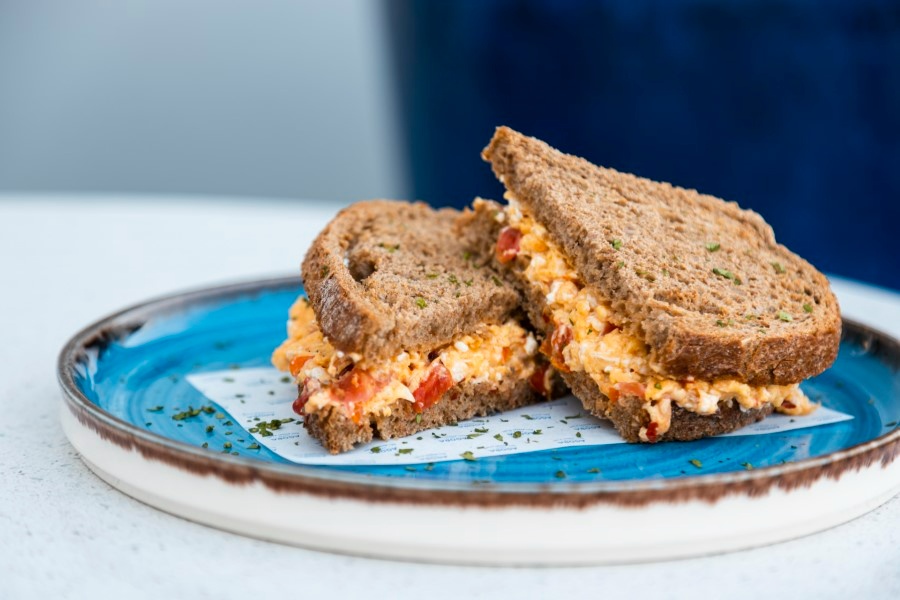 SPICY ISLAND SOURDOUGH
Egg sandwich full of crunch!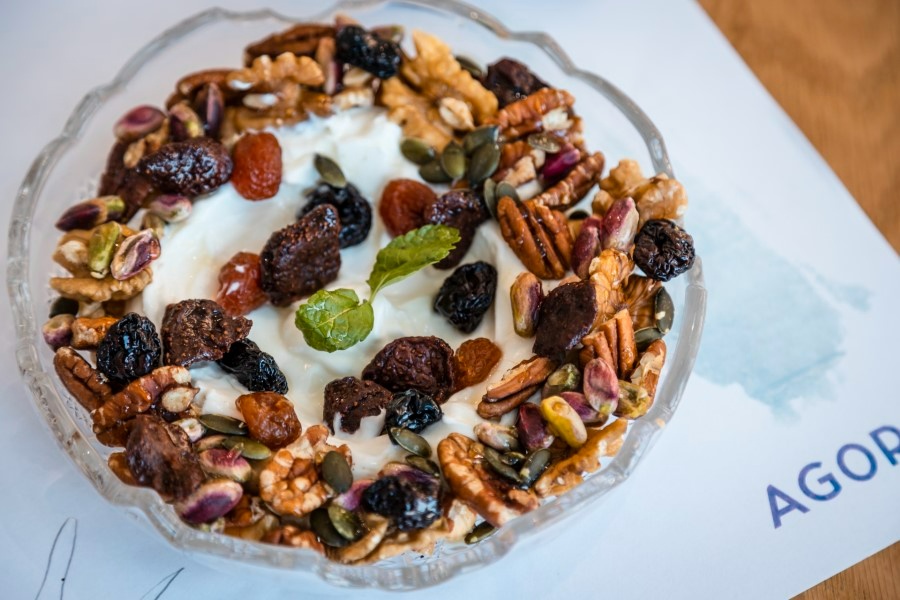 GREEK YOGURT WITH NUTS & HONEY
Delicious classic packed with the freshest roasted nuts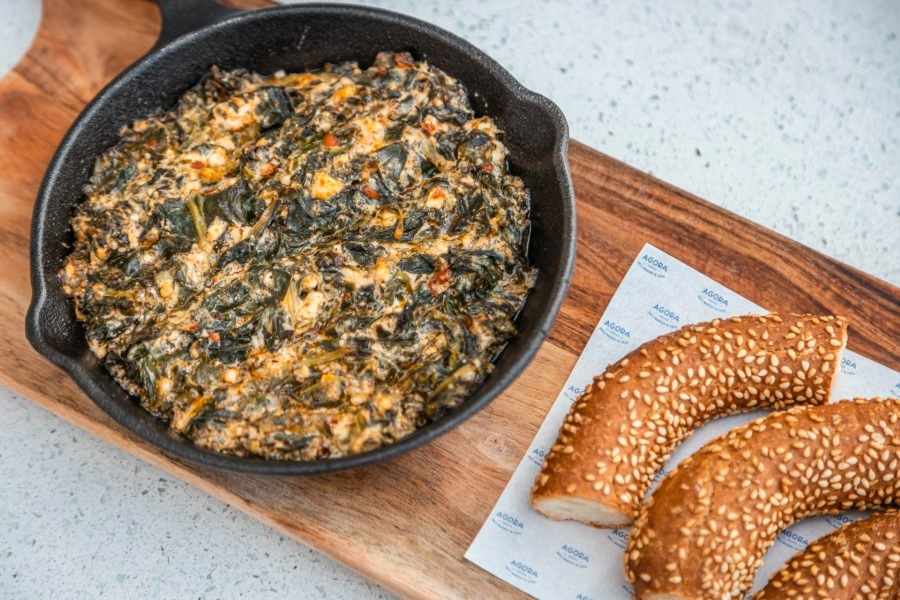 SPINACH MIZITHRA DIP
Sautéed spinach with spreadable organic cheese baked to perfection served with sesame Kolouri.
Add free range eggs for 1BD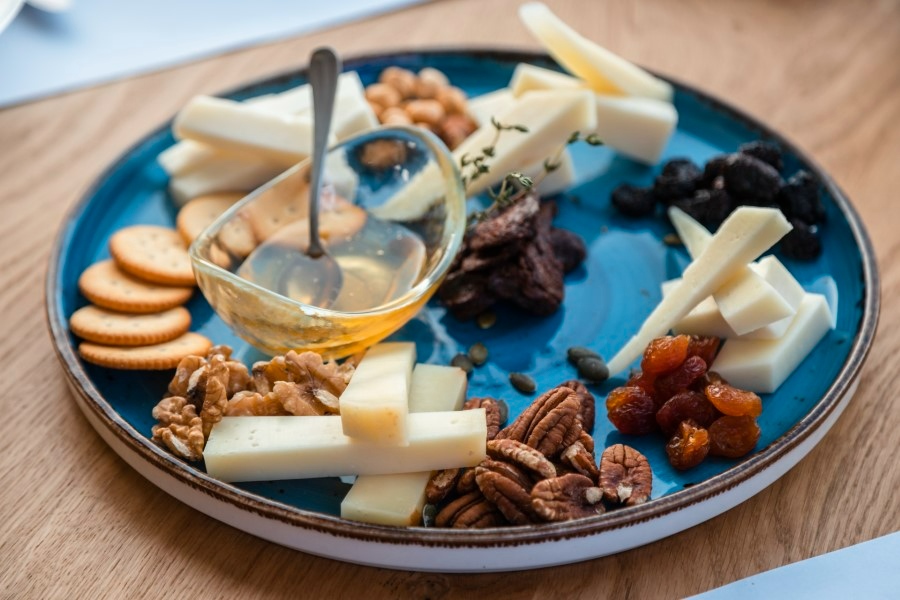 GREEK CHEESE PLATTER
A mix of our favourite cheeses with roasted nuts & dried fruits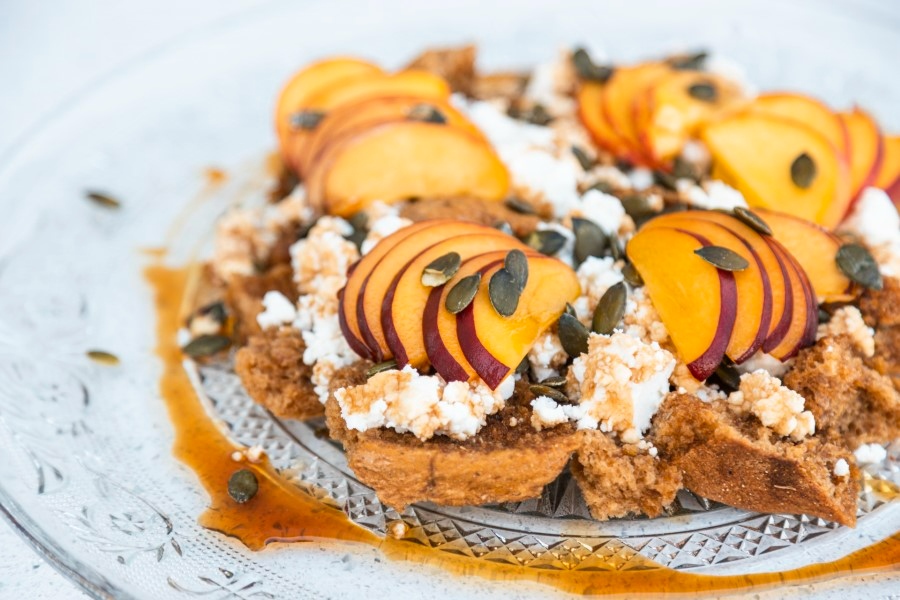 PAROS BREAKFAST
Xinomizthra cheese on top of barley rusk bread with ripe peaches & pumpkin seeds drizzled with organic Petimizi grape syrup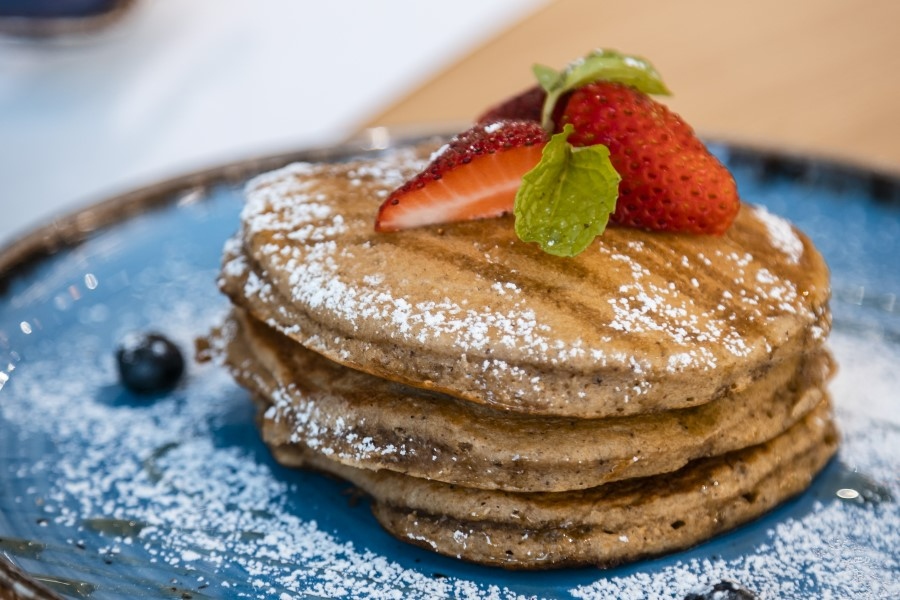 GREEK YOGURT PANCAKES
Topped with seasonal fruits & drizzled in maple syrup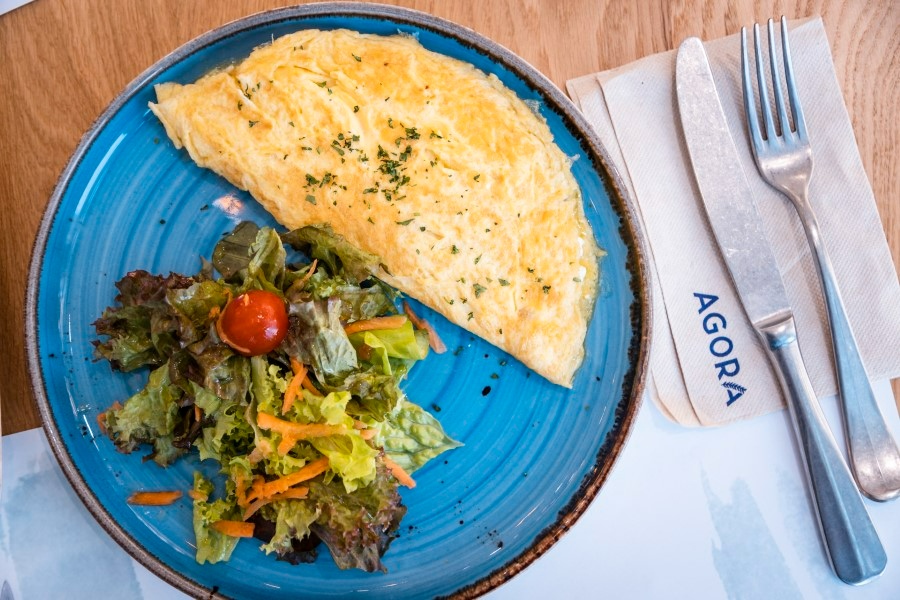 OMELETTE YOUR WAY
Free range eggs cooked to perfection with fillings of your choice:

Feta/Graviera | Sliced Kalamata Olives | Sun Dried Tomatoes & Turkey Ham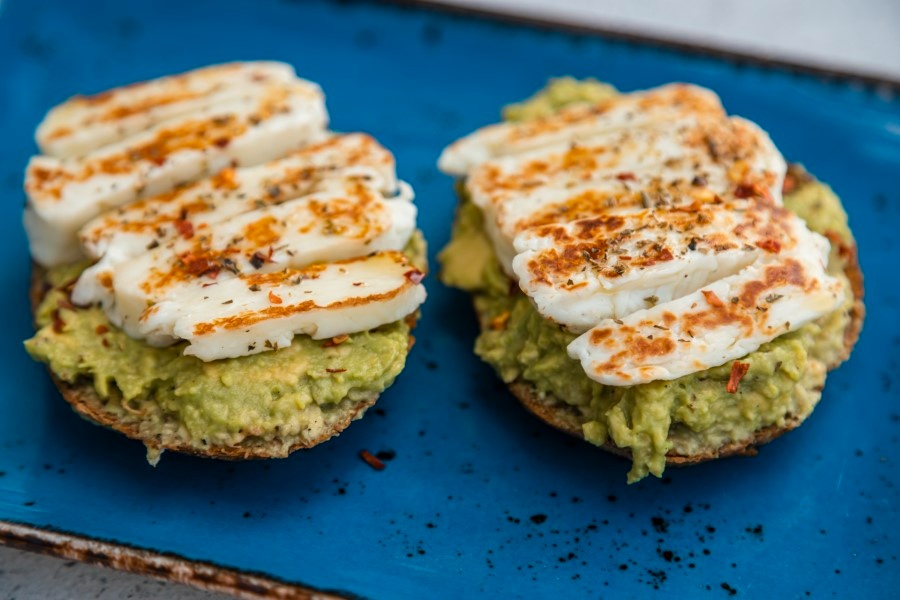 AVOCADO & HALLOUMI OPEN SANDWICH
Add free range eggs for 1BD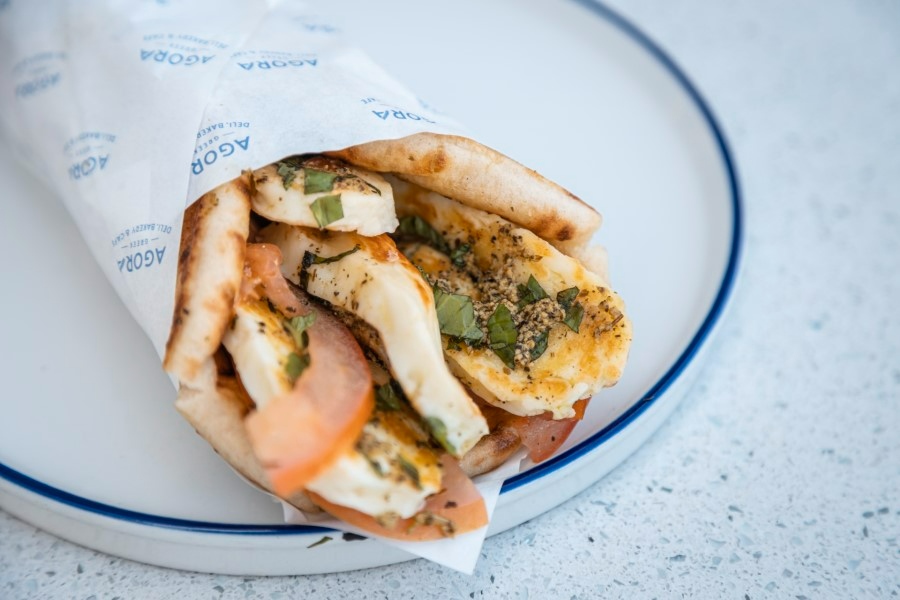 HALLOUMI GYRO
A vegetarian pitta wrap with mint, tomatoes & drizzled in basil pesto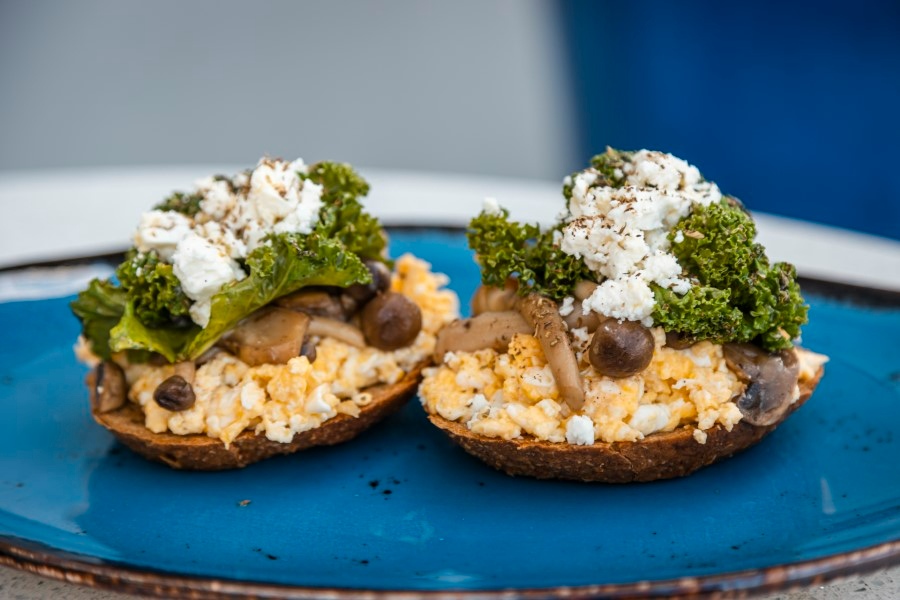 SCRAMBLED EGGS & CRISPY KALE
Feta cheese with mushroom on sourdough bread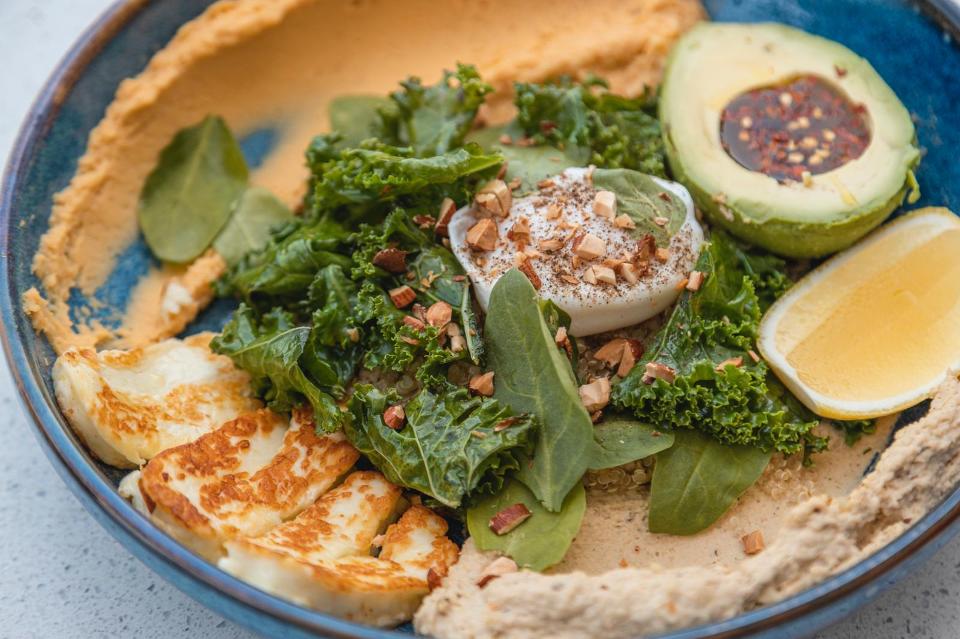 GREEK GREEN BOWL
Poached eggs with halloumi, avocado, baby spinach, almonds and a
fava hummus combo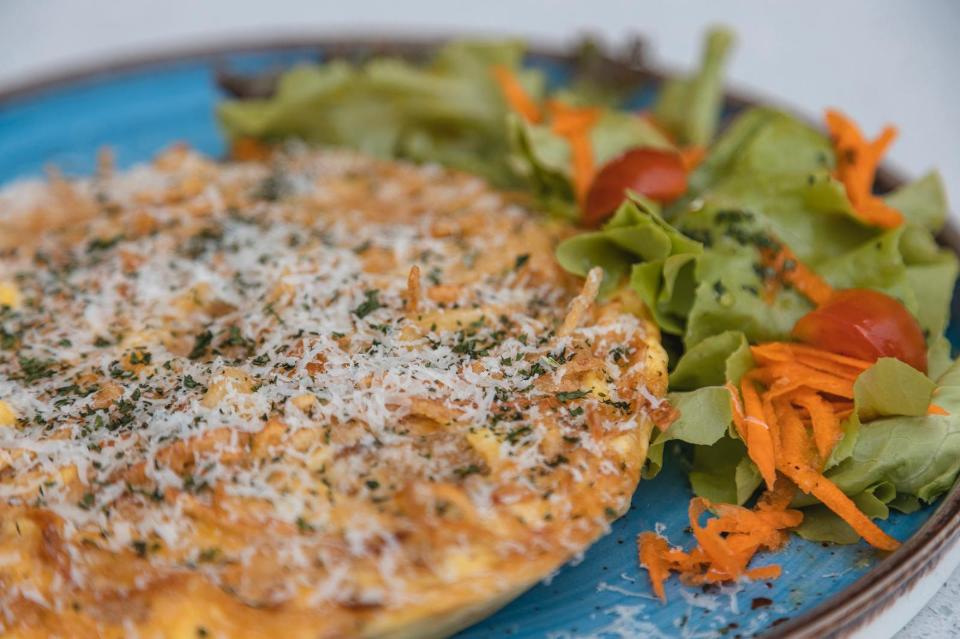 GIGI's potato omelette
The Omelette is GiGI's childhood favorite - free range eggs cooked to perfection with crunchy & delicious potato fillings mixed with Kefalotiri cheese
.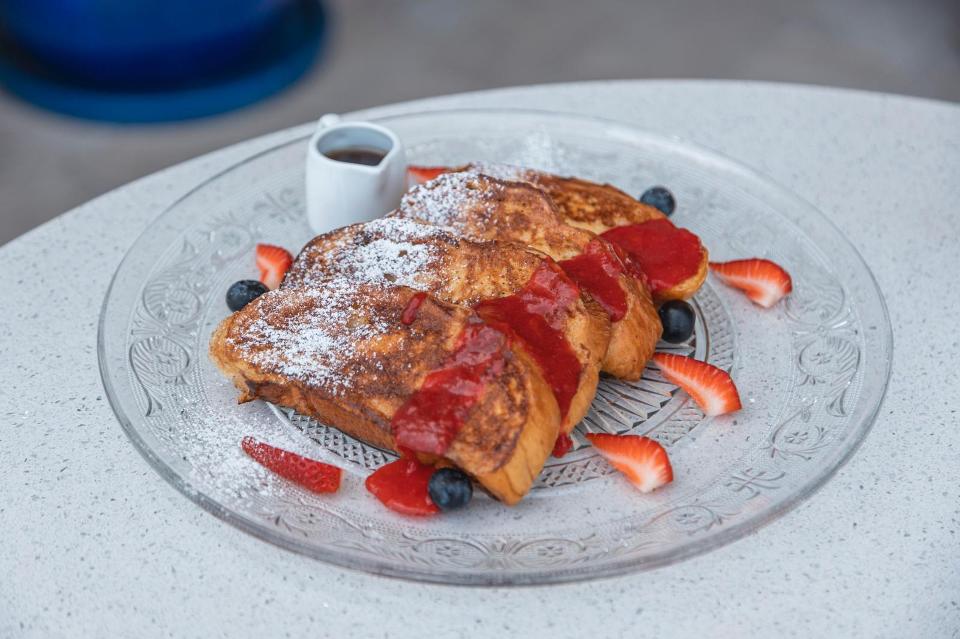 Greek brioch- french toast
Greek brioche bread french toast (Terkenlis famous brioche bread covered in strawberry coulee or chocolate Merenda)
.


We use fresh, healthy and locally harvested produce.
All our olive oil and dairy products are organic.
Prices inclusive of VAT