Mezedes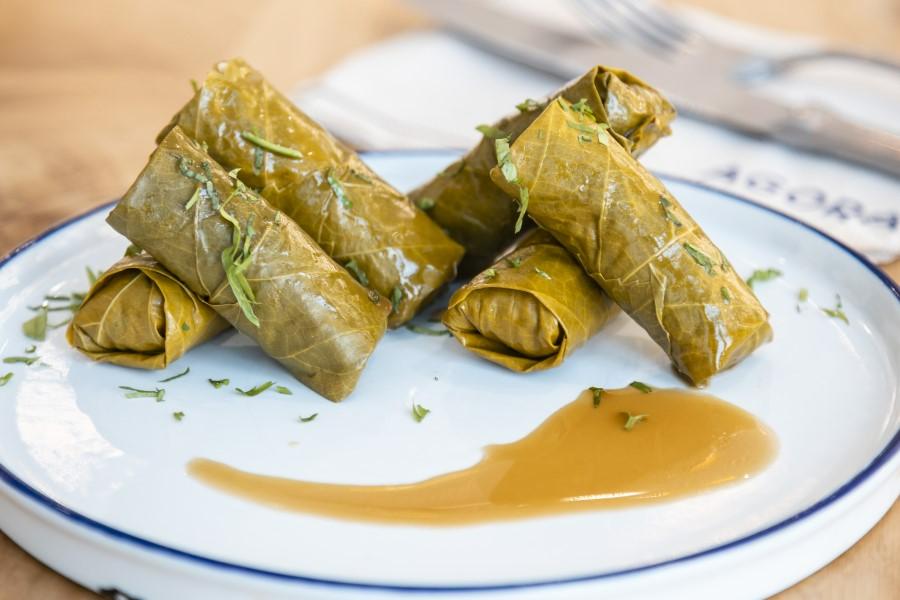 DOLMADES (STUFFED VINE LEAVES)
Traditional spiced Cypriot rice filling wrapped in organic vine leaves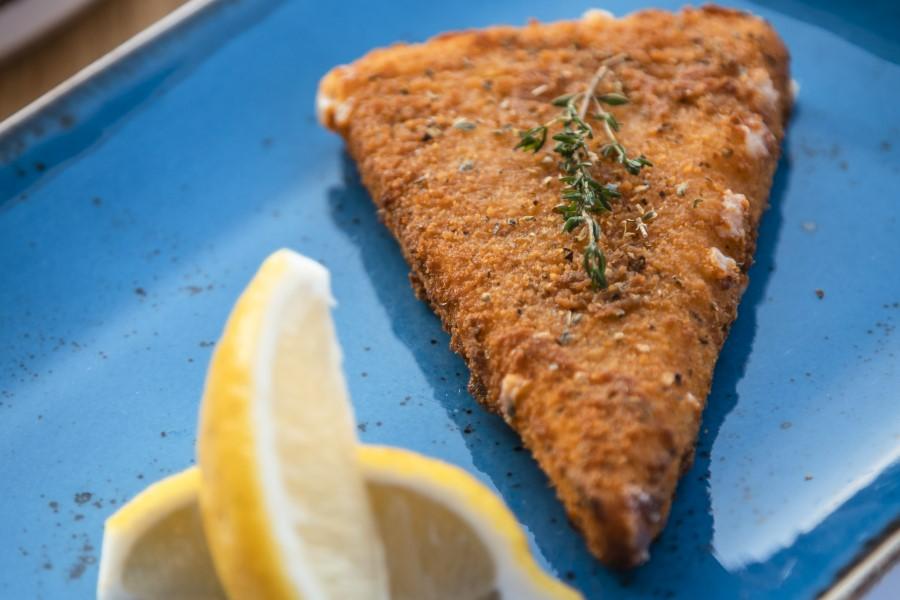 KEFALOGRAVIERA SAGANAKI
Deep fried Greek cheese served with sesame seeds & a lemon wedge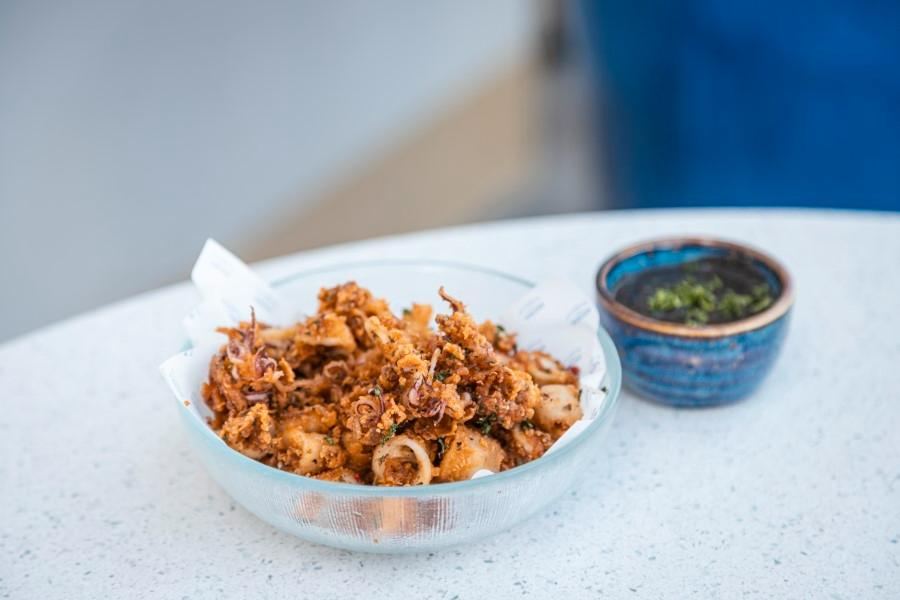 CYCLADIC SPICED CALAMARI
Santorini inspired herb mix, served with cuttlefish ink aioli & capers.
Tartare sauce optional.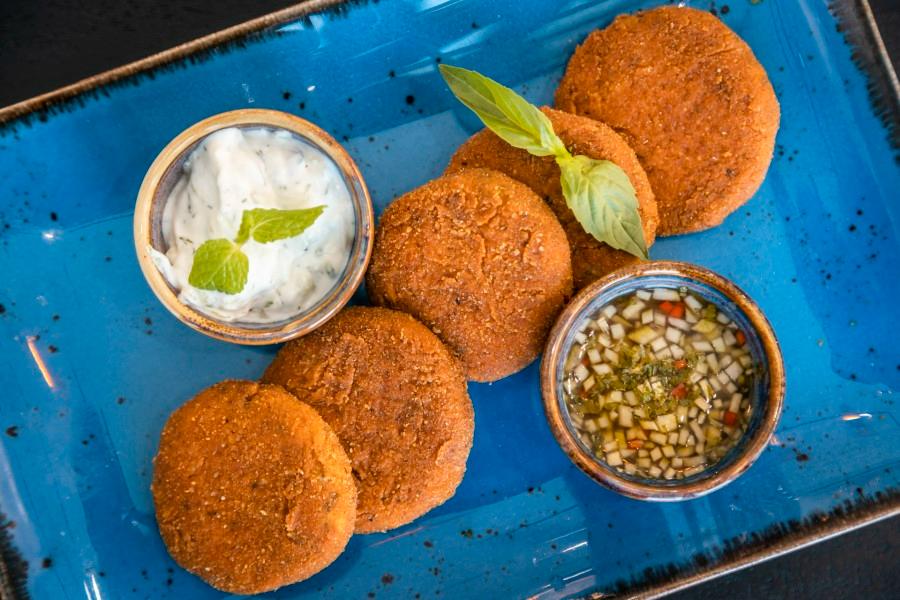 KOLOKITHOKEFTEDES (COURGETTE BALLS)
Golden fried courgette mixed with feta cheese & served with a
fresh mint sauce or cool tzatziki dipping sauce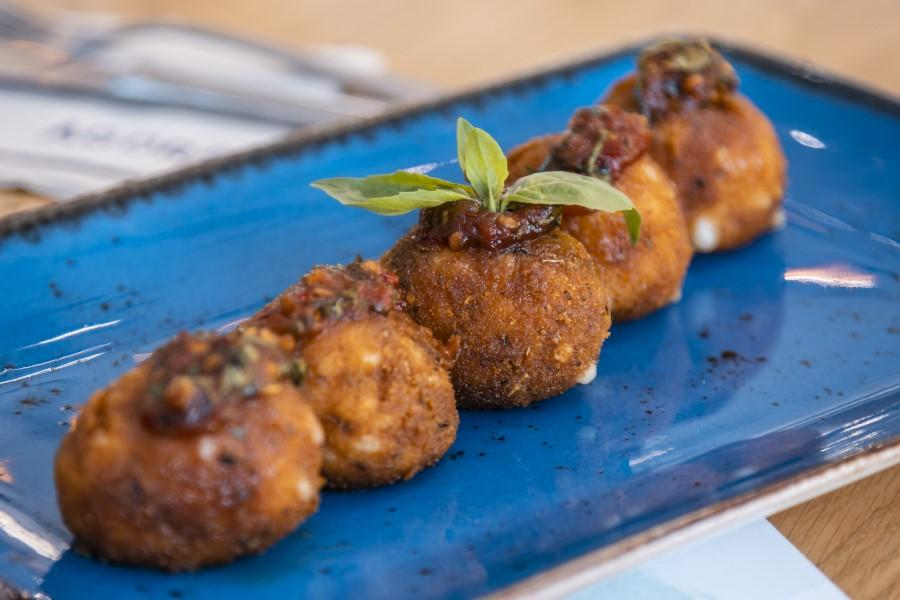 SMOKED CHEESE BALLS
Graviera, Metsovone & Anthotiro cheese make these golden goodness
a favourite to share.
Served with spicy tomato & basil leaf marmalade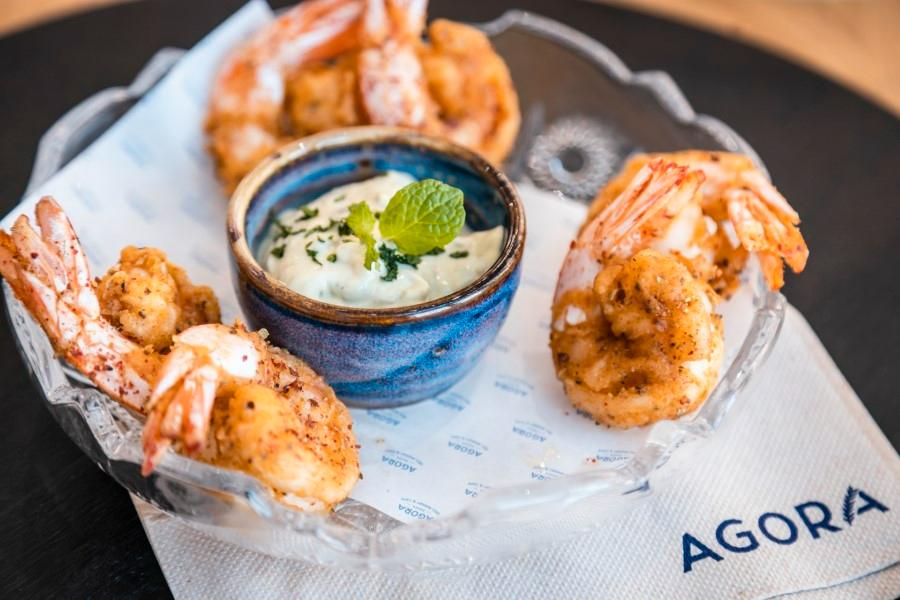 VOLOS HERBED SHRIMPS
Fried jumbo shrimps coated in traditional herbs & spices served with tartare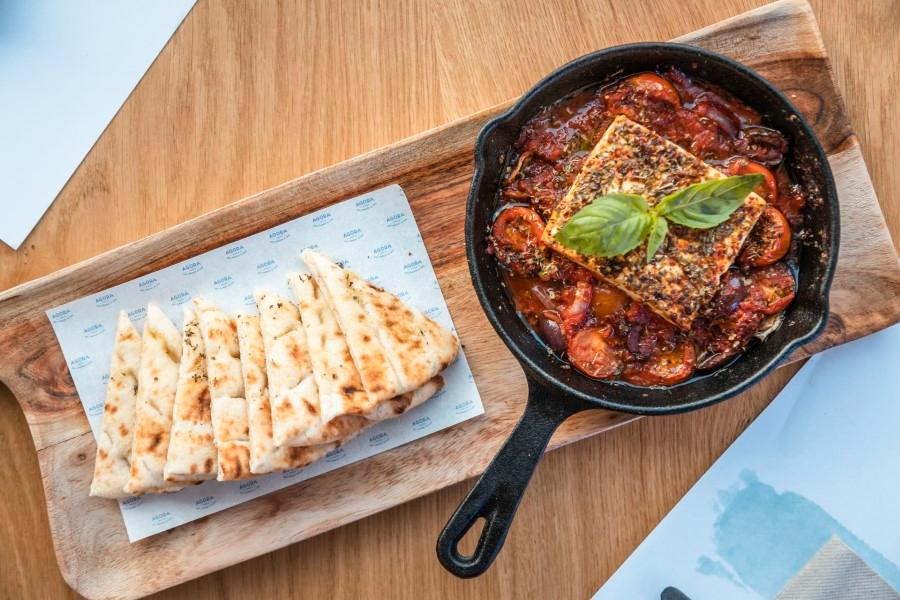 BAKED ORGANIC FETA
Served hot in a skillet with ripe tomatoes, olives & caramelized onions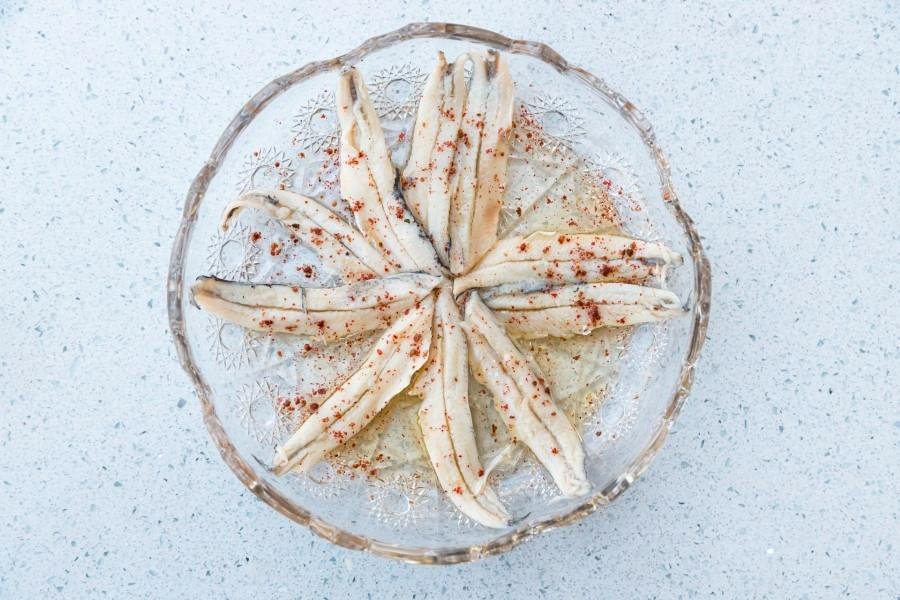 MARINATED ANCHOVIES
Perfectly seasoned little fillets


PICKLED OCTOPUS
Marinated in organic olive oil & garlic vinegar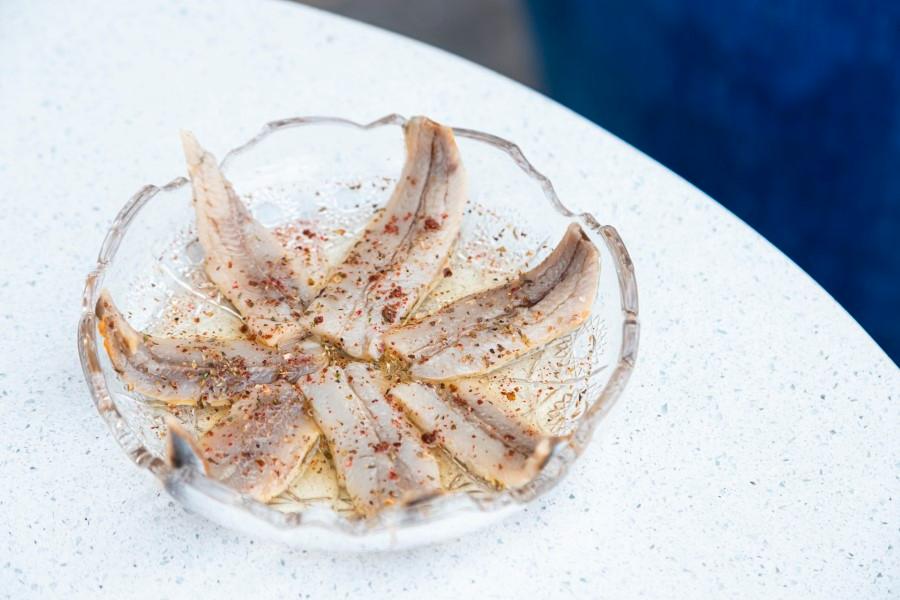 SMOKED MACKEREL
Ethically sourced and smoked for 48hours! It's a must try.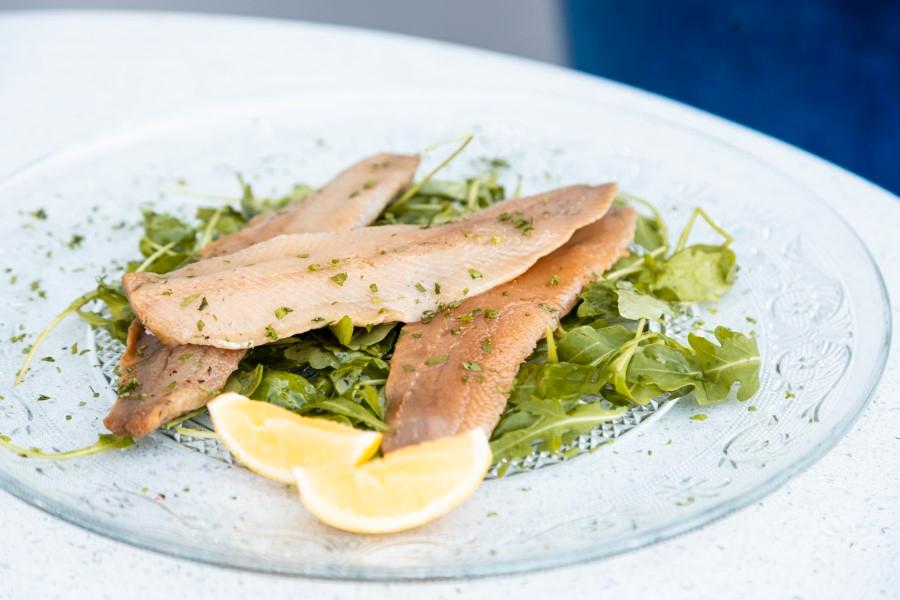 HERRING FILLETS WITH WILD ROCKET
Slightly pan fried with a squeeze of lemon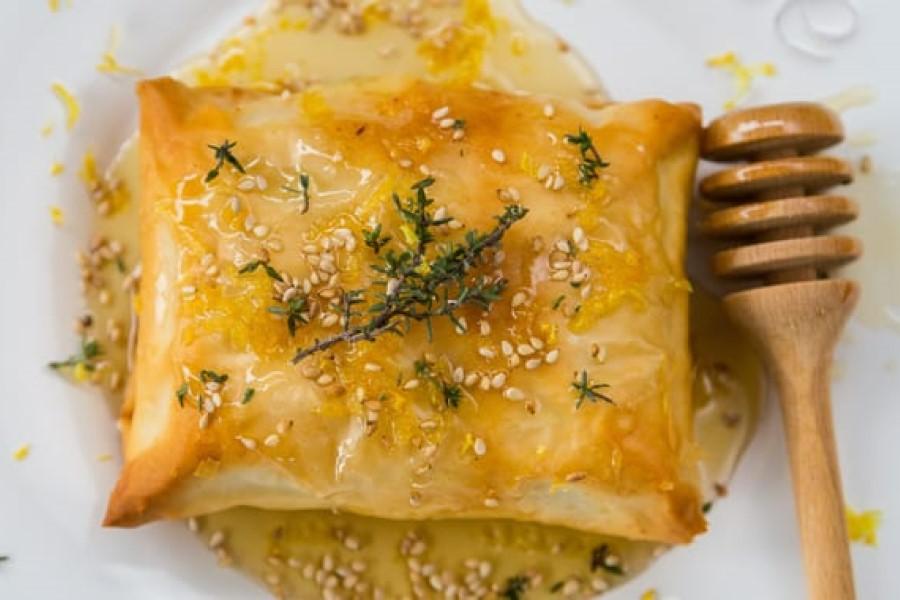 FETA PARCELS WITH HONEY & SESAME
Packed in light crispy filo pastry, this is an Athenian favourite!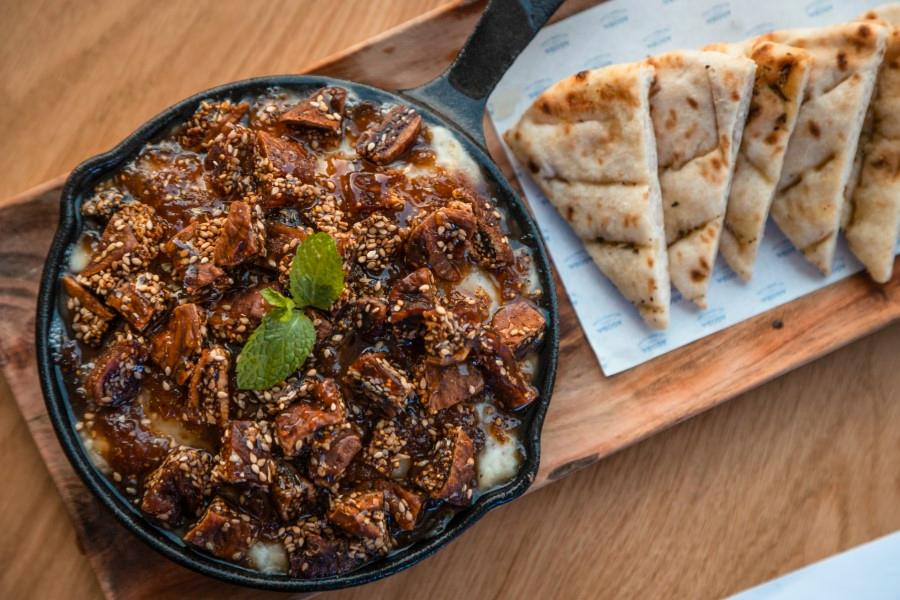 MASTELO CHEESE WITH FIGS
Sourced from the island of Chios & drizzled in Cretan honey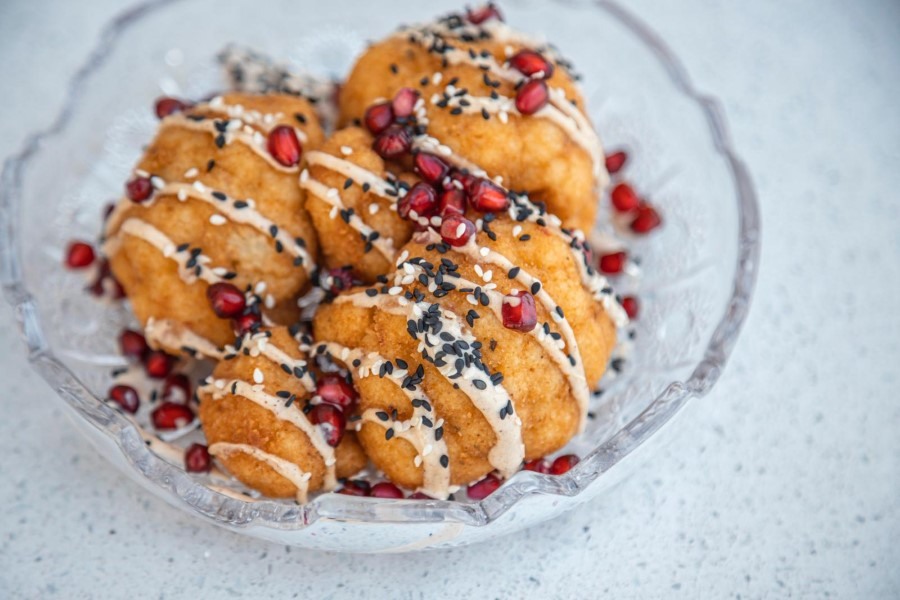 CYPRIOT SPICED CAULIFLOWER FLORETS
Slightly coated with tangy earthy tahini twist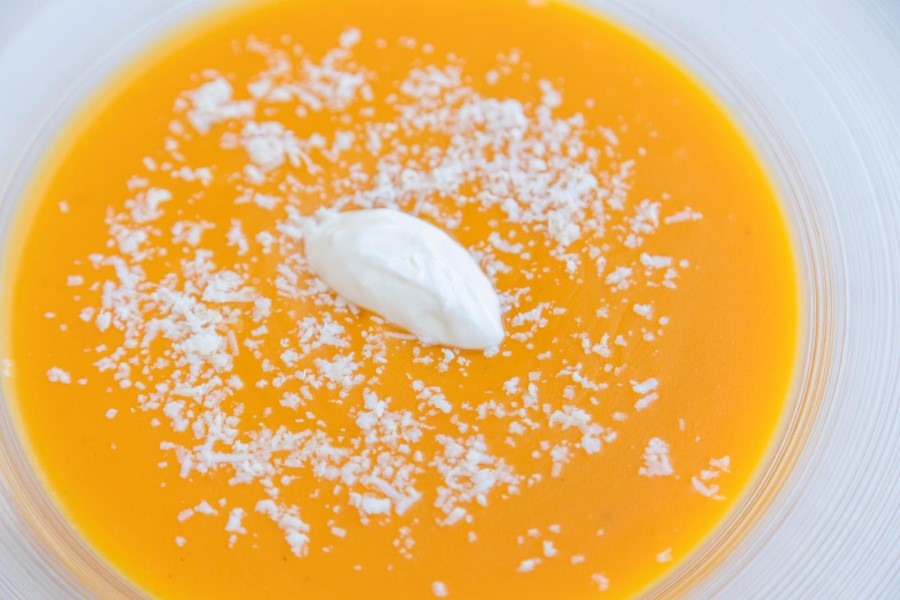 RENA'S PUMPKIN SOUP
Wholesome & delicious served with sour cream


ZUCCHINI & AUBERGINE FRITTERS
Served with grated Anthotiros cheese




We use fresh, healthy and locally harvested produce.
All our olive oil and dairy products are organic.
Prices inclusive of VAT