Bringing Greece
Straight into Your Soul


We're proud to transport the richness, warmth, and deliciousness of Greece to the Kingdom of Bahrain!

AGORA DELI

Have you ever been to Greece? Or more specifically, the Aegean Islands? The extraordinary view, crystal-clear waters, and fruitful culture just hanging in the fresh oceanic air gives its visitors a sense of peace and abundance.
Regardless of whether you've been there before or not, Agora Deli will surely either take you there…or take you back! With everything Greek at your fingertips, we aim to bring a strong sense of warmth and comfort to you with all the aromas and colours of the astonishing Greece.
Created and designed by the incredible Greek designer and architect Michael Katrinakis from TK Interior Design Crete, Agora Deli was built upon the foundation of Greek ethos and values. From the time you see the bright blue Agora sign, to choosing your "flavourite" product – we want you to experience each element of exquisite quality.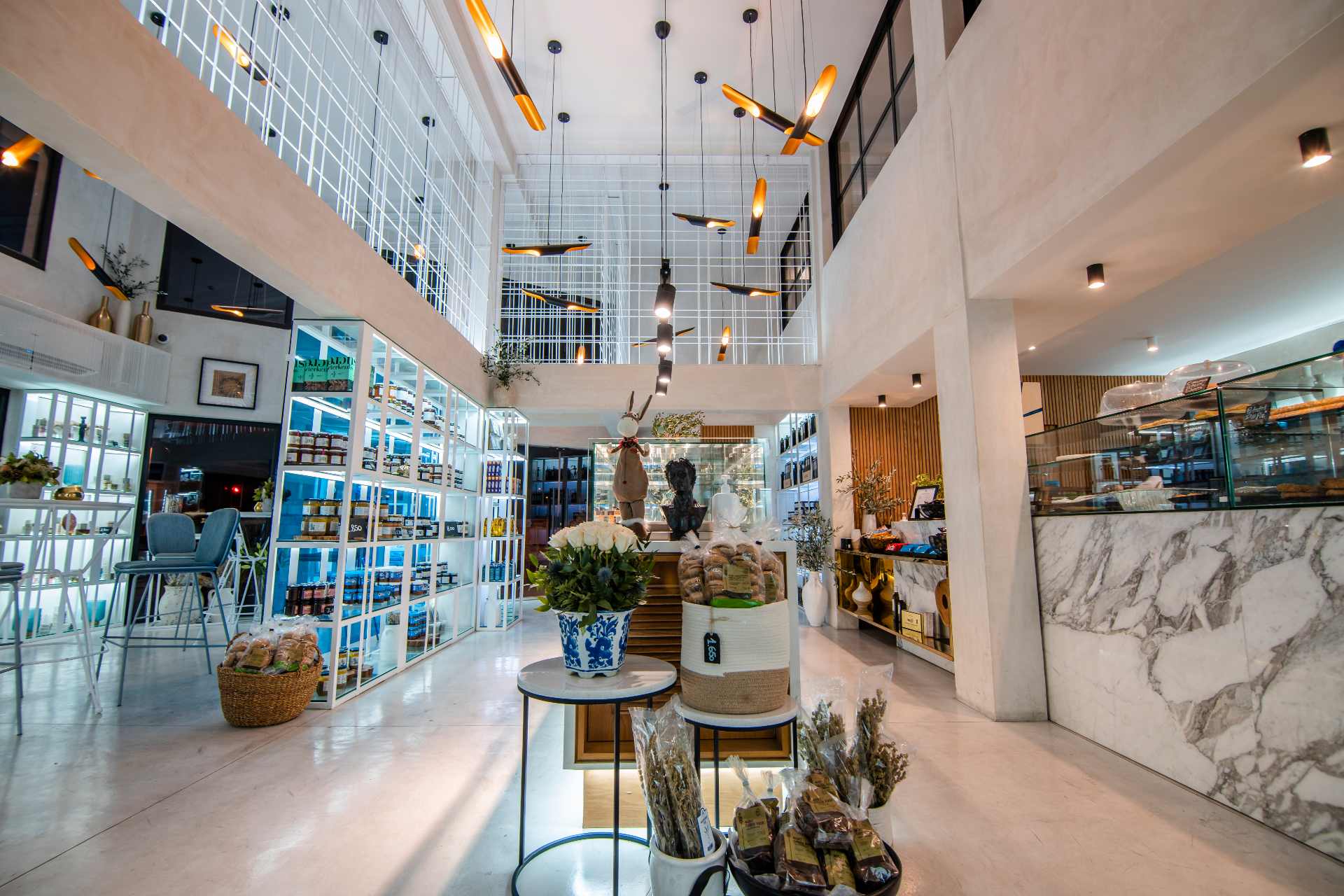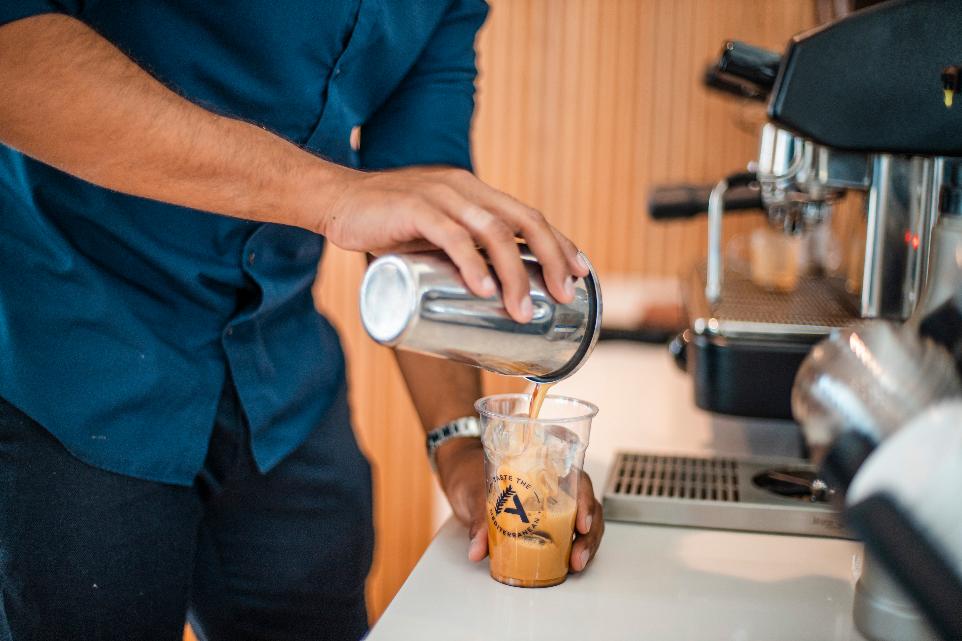 What You'll Find at Agora Deli
Situated in the stunning neighbourhood of Arad Bahrain, Agora Deli features a diverse range of delicacies, soaps, and more to peak your interest. From the childhood aroma of freshly baked bread in our Greek bakery, to the fresh, hot Greek pastries and sweets, and the full range of antipasti and pickled vegetables, this dynamic deli has it all.
But wait – there is another important element that can only accentuate our Greek culture…
Behold the only Greek coffee shop in the region that has a fully equipped coffee bar! Indulge in the magnificence of all-Greek, Dimello Co. coffee beans mixed with the incredible taste of plant-based milk – all expertly combined to make the ultimate cup of Greek coffee. Our world-famous Delta Greece barista equipment & plant based milks was specially imported from Greece to ensure you only get the most authentic tastes of the nation.
More From Exotic Greece
Here at Agora Deli , we don't just offer eatable delicacies, but also unique Greek cosmetics for those who enjoy the well-balanced, natural Greek experience. Our high-end soaps contain no preservatives or chemicals and are best-sellers for good reason! Made only from the most natural, skin nourishing ingredients, we guarantee you'll enjoy it just as much as we do.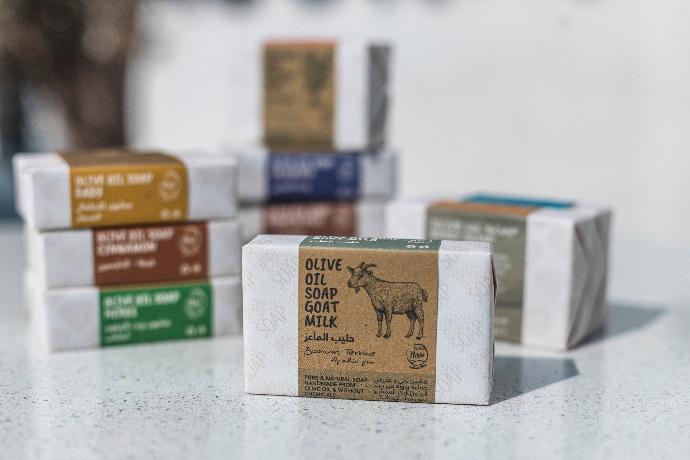 We believe every deli, restaurant, and store should have an identity. Each establishment's atmosphere is determined by its creator – whether architect or owner. Agora Deli is a family-owned business with a special vision – to represent the amazing atmosphere and beauty of Greece in the Kingdom of Bahrain. Every sophisticated piece of furniture, product, and decoration was carefully selected to ensure you experience incredible Greece along with stylish designs.

We're open every day from 7:30am to 11pm so you can get your Greek fix at any time! Become a part of the Greek family here at Agora Deli today. Browse our website, fill out our form, and get the best products, ingredients, and experience straight from Greece herself. We look forward to seeing you soon!