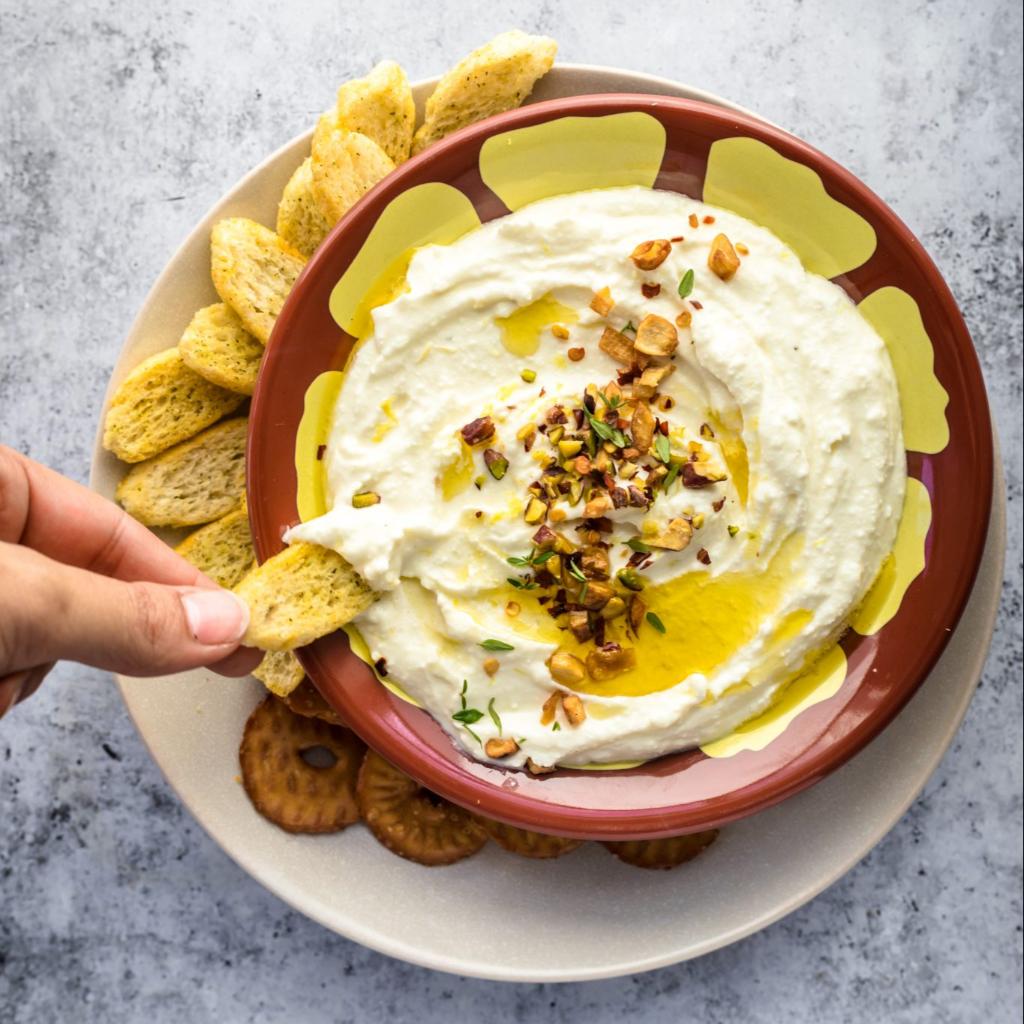 Whipped Feta Dip
Creamy whipped feta dip. Move over guacamole- I just met your new favorite dip/ sandwich spread (my kids forced me to make them sandwiches out of this and they were delicious) SO EASY. So good. Tangy, tart and bright with a hint of bitterness from the garlic chips and spice from a dusting of red chili flakes. This recipe needs to make it to your next game night!
---
5 minutes
Serves 4
Easy
---
Ingredients
200g feta block, drained
1/2 cup Greek yogurt or sour cream
1 tbsp olive oil
Pinch of pepper
1/2 tsp lemon zest
To garnish:
Additional olive oil
Chopped pistachios
Red chili flakes
Optional:
Garlic for garlic chips
Method
Feta Dip

Place the feta and sour cream in a blender. Blend for a minute or so until well combined, fluffy and creamy. Drizzle in olive oil while mixing, then add black pepper and lemon zest and mix just until combined. Taste and add salt if you want, feta is usually plenty salty.
Place in a bowl and top with a drizzle of olive oil, and if desired chopped nuts, red chili flakes, and garlic chips. DELICIOUS!
Garlic Chips

And to make this even more beyond, crispy garlic chips (just thinly slice 3-4 garlic cloves, place them in a skillet over medium heat to which a thick layer of olive oil has been added, and fry for 2-3 minutes slipping halfway through until cloves are golden brown- drain extra oil and pat dry with paper towels).