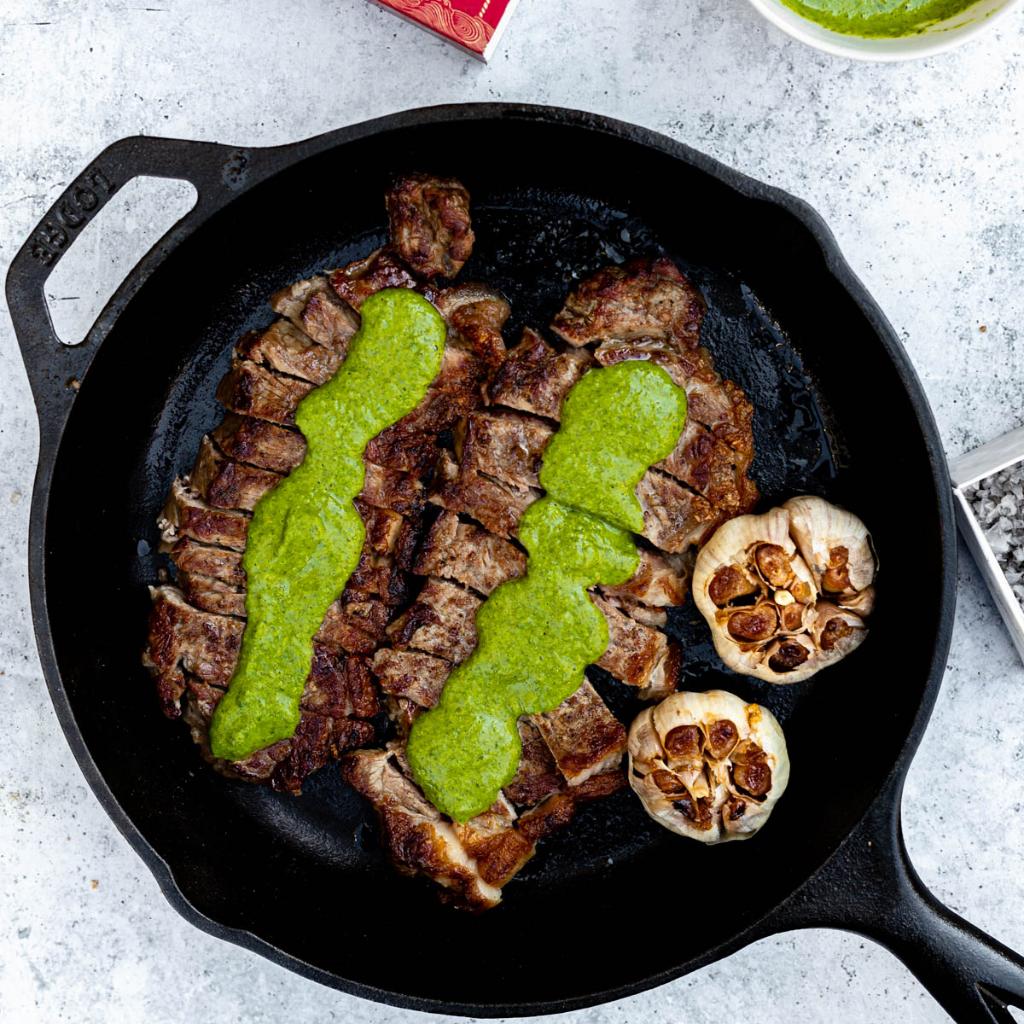 Steak with Chimichurri Sauce
Steak with chimichurri sauce and roasted garlic on the side is a winning pairing and this restaurant quality dish is surprisingly simple to make at home. You just need some good quality ingredients to make the sauce - Agora has me covered with their excellent olive oil, dried oregano and sea salt. I also used their new flavored sea salt flakes to season the steak.
---
20 min
serves depend on usage
moderate
---
Ingredients
Chimichurri sauce:
Ingredients:
1 bunch parsley
1 bunch coriander
3/4 tsp dried oregano
1/2 red onion, diced
3 garlic cloves
2 tbsp white vinegar
2 tbsp lemon juice
Big pinch salt and pepper
Small pinch red chili flakes
1/2 cup olive oil
Steak:
Sirloin, strip loin, ribeye, tenderloin or flank steak, as many as you need
Optional:
Roasted garlic
Method
Chimichurri Sauce

Start blending all the ingredients except the olive oil, then slowly drizzle in oil until a creamy texture is achieved.
Steak

Season each side generously with sea salt flakes, black pepper and garlic powder.
Grill or cook (stove top) to desired doneness, then rest for a few minutes before slicing. Serve drizzled with chimichurri sauce.
Roasted Garlic

Preheat oven to 205C.
Cut a thin slice off the top of the head of garlic, exposing the top of the cloves.
Drizzle cut top with olive oil. Wrap with foil.
Roast for 45 minutes or until garlic is caramelized and softened.