SALADS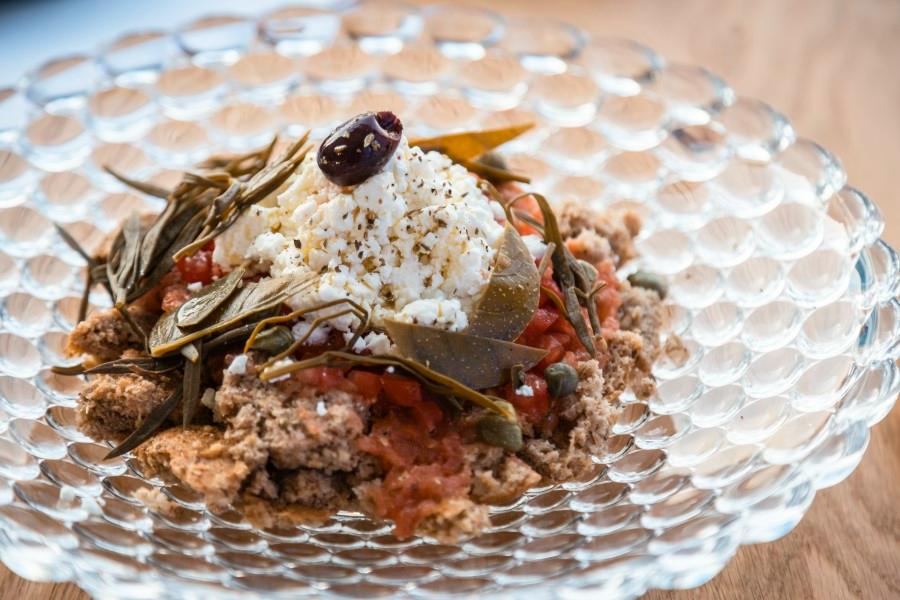 CRETE'S FAMOUS DAKOS SALAD
Galomizithra Cretan cheese, chopped tomatoes served on barley rusk
and drizzled with organic olive oil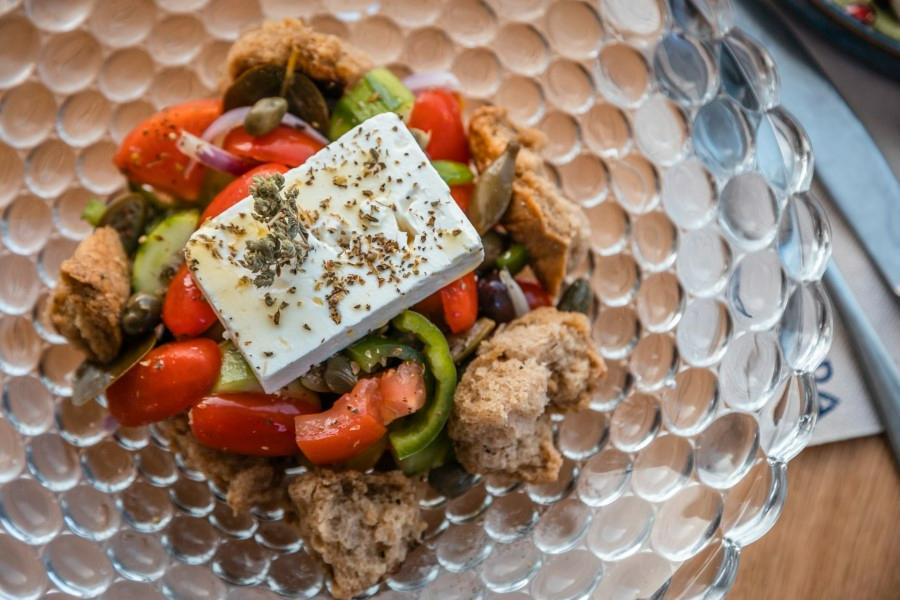 GREEK SALAD
Prepared similarly to the island of Syros, with Organic feta,
cherry tomatoes, mini capers & crunchy barely rusks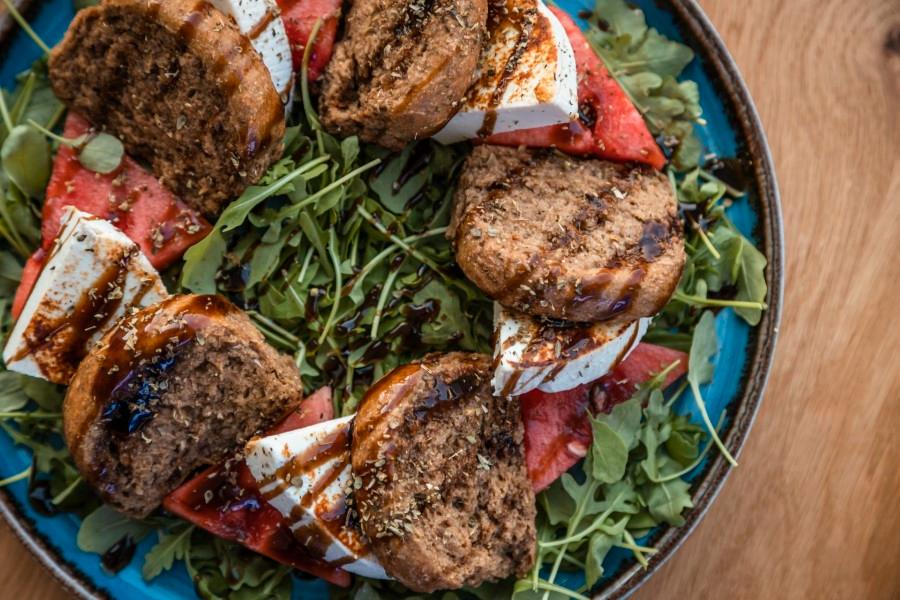 SUMMER SALAD
Enjoyed all year round! Manouri cheese, watermelon, mini barley rusk
topped with our famous Papadimitriou fig balsamic dressing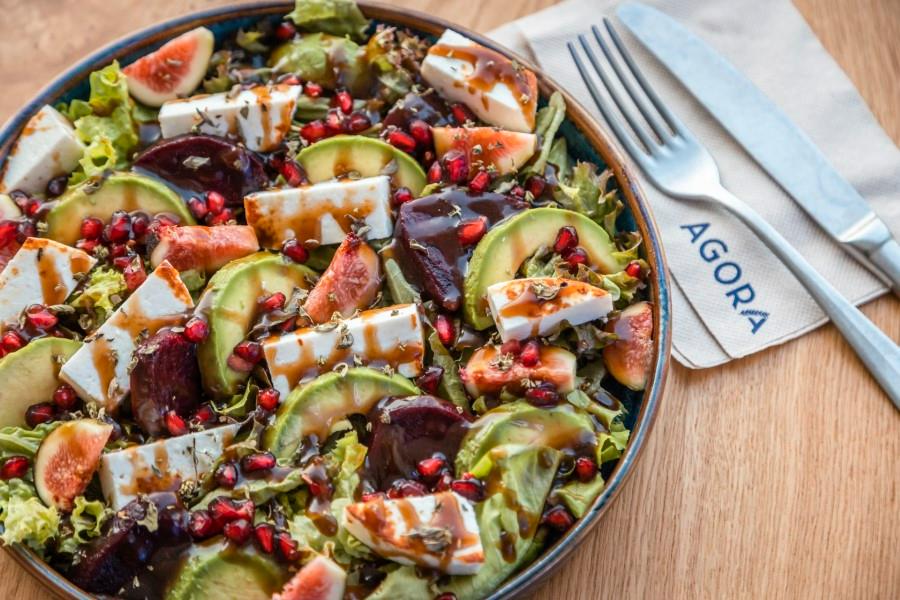 AVOCADO & BEETROOT SALAD
A healthy mixed leaf salad with Manouri cheese & rose petal dressing.
A great dish to share or ordered as a main course!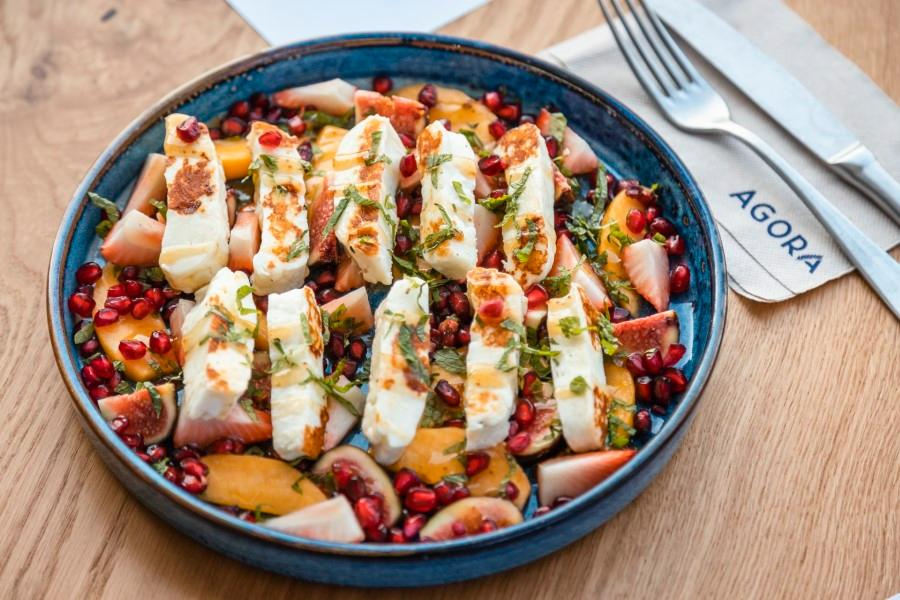 BERRY PEACHY HALLOUMI SALAD
Oven roasted Cypriot halloumi served on a bed of summer fruits
with mint & orange balsamic glaze dressing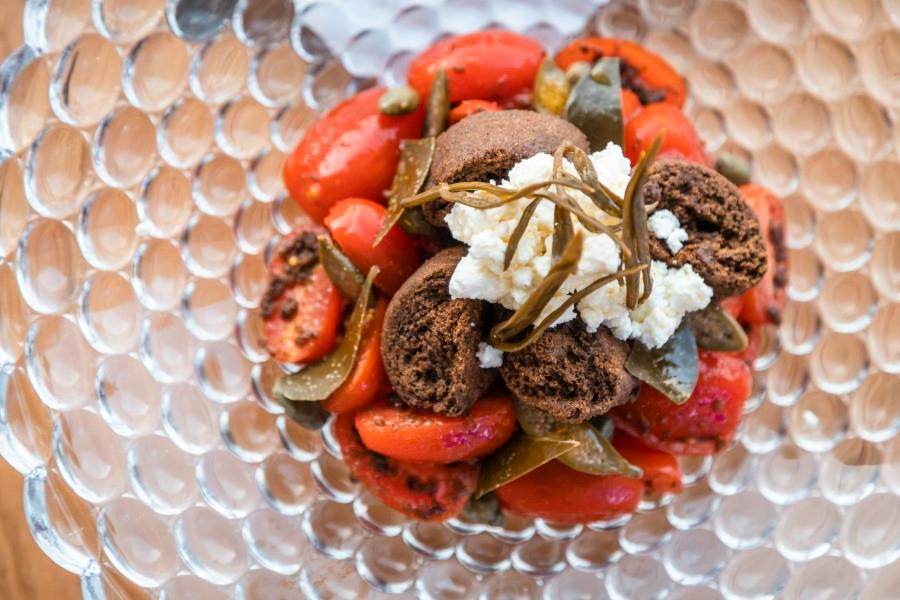 MYKONIAN SALAD
Xinomizithra cheese, sweet cherry tomatoes, caper leaves,
crunchy rusks & sea fennel topping from Syros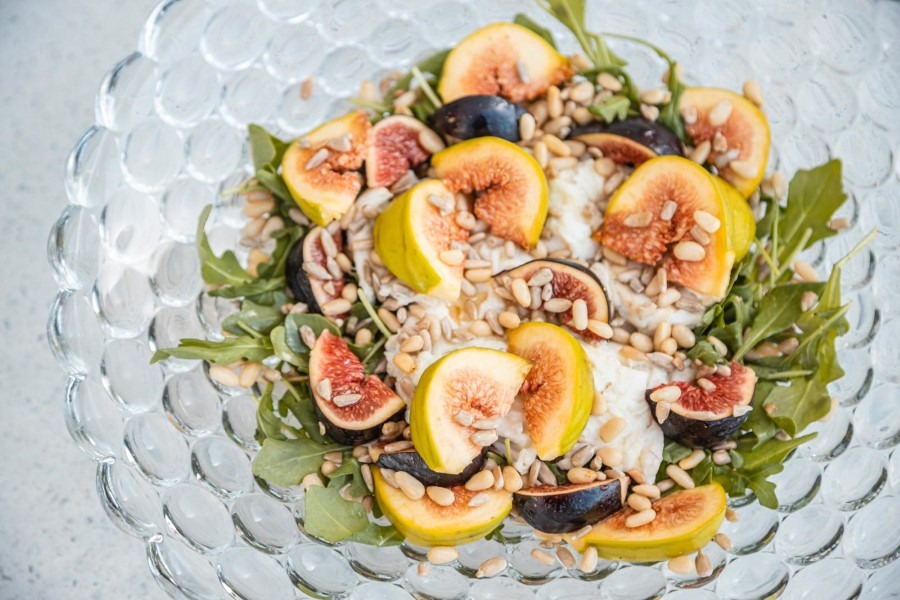 MIDNIGHT DREAM BURRATA
Seasonal local figs with pine nuts
& honey glazed vinaigrette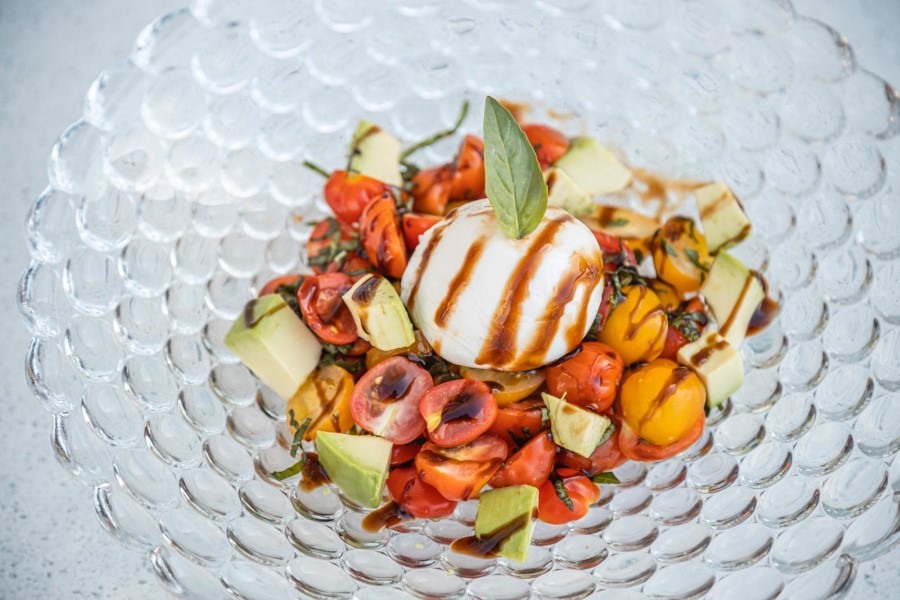 CORFU SALAD
Mozzarella with local cherry tomatoes & fresh basil



We use fresh, healthy and locally harvested produce.
All our olive oil and dairy products are organic.
Prices inclusive of VAT